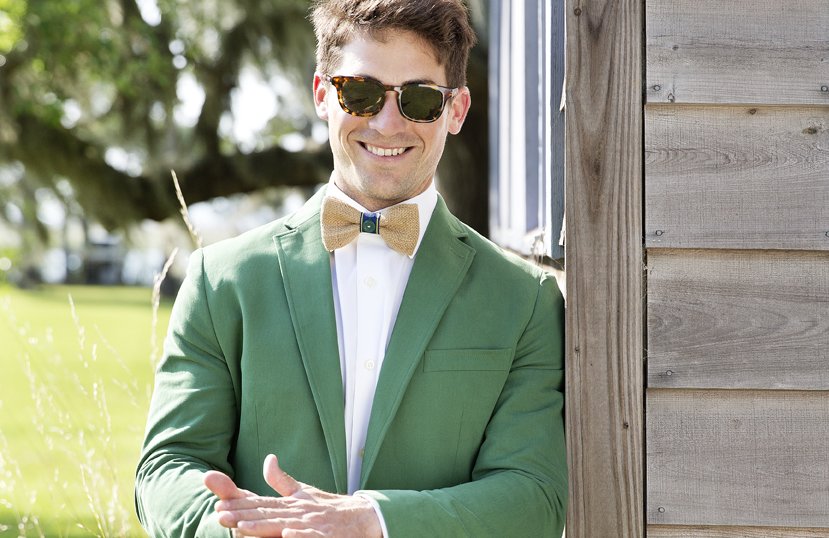 The Tie
The Charleston Oyster Tie is made of natural

woven burlap, similar to that used for traditional Lowcountry oyster bushel

sacks. The bow tie is hand sewn with

vintage ribbon and a unique button embellishment.
Each of these
handcrafted
pre-tied bow ties are
fully adjustable to fit a wide range of neck sizes, and come in various color
and texture combinations to match any attire or event.
From a Springtime garden party, to a
traditional Lowcountry oyster roast, the Charleston
Oyster Tie can be dressed
up or down to accommodate the style of any well-dressed gentleman!